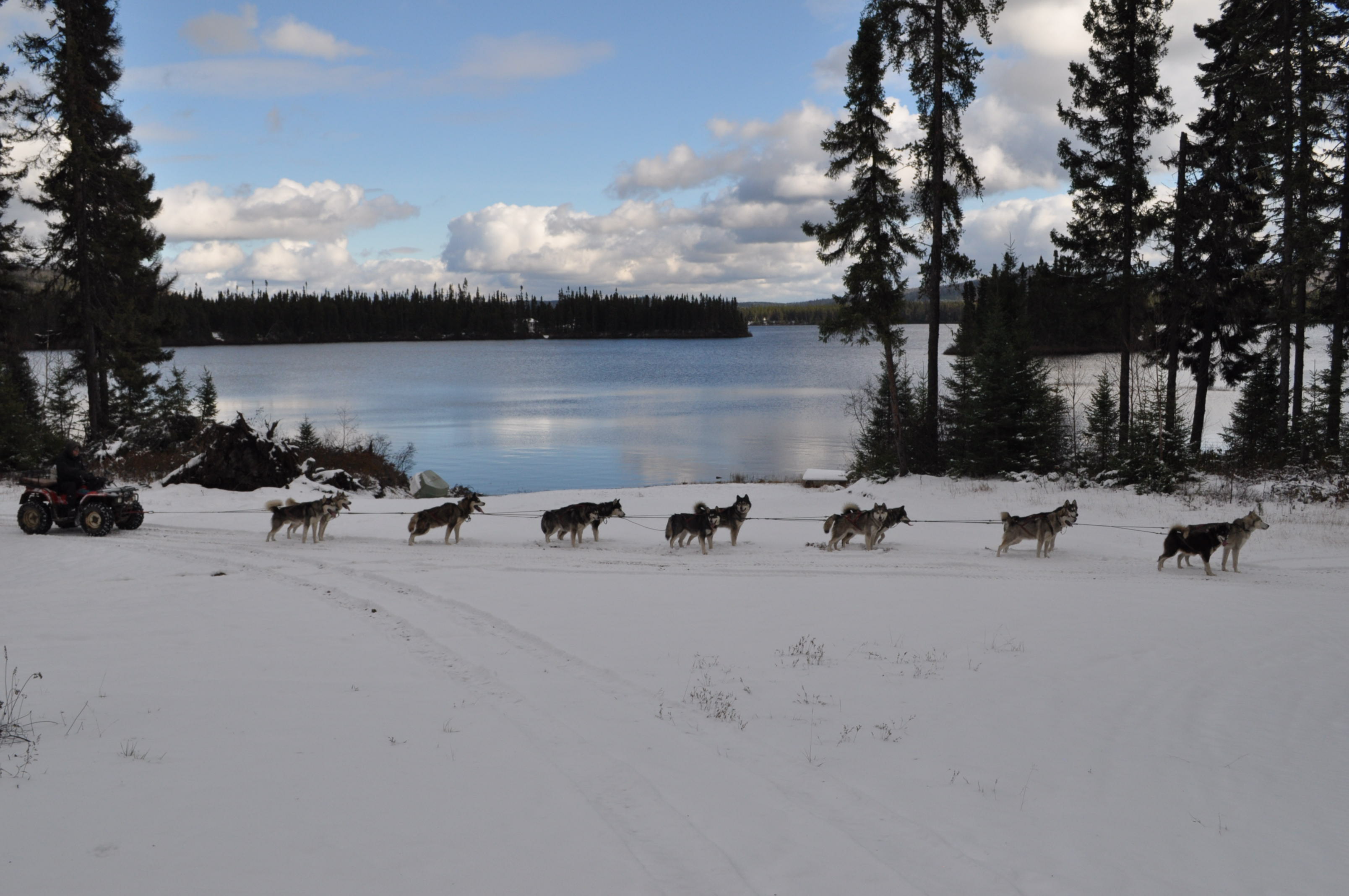 Thank you for your interest in our kennel and welcome to our website.Our dogs are our passion and have been since the early 1990's. Through our website we hope to share that passion and our way of life with our dogs.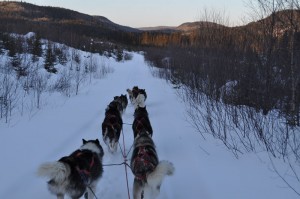 We have both Alaskan Malamutes and Greenland dogs. However at this time we are not breeding Greenland dogs. We are primarily focussed on the sledding capabilities of our dogs. Everything we do in our kennel revolves around the axis of sledding. It is our profound belief that the Malamute is above all a working dog who truly comes into his own when allowed to live and work in the conditions for which he was created. We like to test and study our dogs as sled dogs by doing expeditions in complete autonomy in the wilderness of Northern Quebec.These expeditions can last anywhere from a few days to weeks at a time.
When we select our breeding stock our first concern is the qualities that mark the dog as an exceptional athlete.But we also believe that the Malamute ought to be a versatile dog who canbe a perfect every-day companion dog.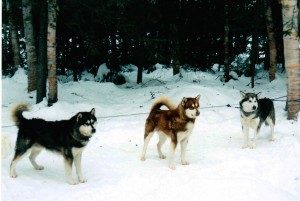 To ensure that our kennel stock is continually improving, we have over the years imported many dogs from proven kennels where the focus is on soundness, health, excellent temperament and the aptitude for work.Our breeding program is largelybased on our European imports but also includes dogs from the United States and Western Canada.
For us the soundness and health of our dogs are priorities. Before breeding, our stock undergoes testing for health certification. All of our breeding dogs are certified for hips, elbows and eyes with the OFA. In addition, now that a test of DNA for polyneuropathy (PN) is available, we test our stock before breeding to avoid any possibility of this terrible disease occurring in our lines. We also test breeding stock for the long coat gene since a long coat is undesirable in a working dog.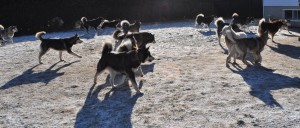 The trademark of a Nordiclight dog is the temperament. Soundness in body and health and good working attitude are priorities for us but we are equally very careful to breed only dogs of balanced and pleasant personalities.As a result Nordiclight dogs consistently demonstrate extraordinary social intelligence when interacting with both other dogs andpeople.Our clients observe that the temperament of dogs from our kennel is extraordinary in a way that makes all the difference in enjoying every-day life with them. Visitors to our kennels always remark on how well our dogs get along with each other in the pack setting and in our home.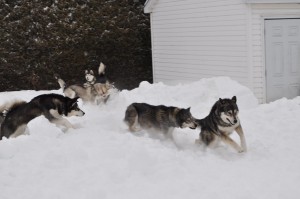 The Alaskan Malamute is an active dog for whom substantial daily physical exercise is a must. For this reason we are extremely selective when choosing families for our dogs.We place our dogs withpeople that like to spend time in the out-of-doors and enjoy physical activity.If you interested in one of our dogs and you believe your life-style corresponds to the needs of a Malamute, we would be happy to hear from you. We invite you to tell us about yourself, your family, your activities and the home where the dog would live.
We hope that you enjoy visiting our website and meeting our dogs.Welcome!
Nathalie & Pierre