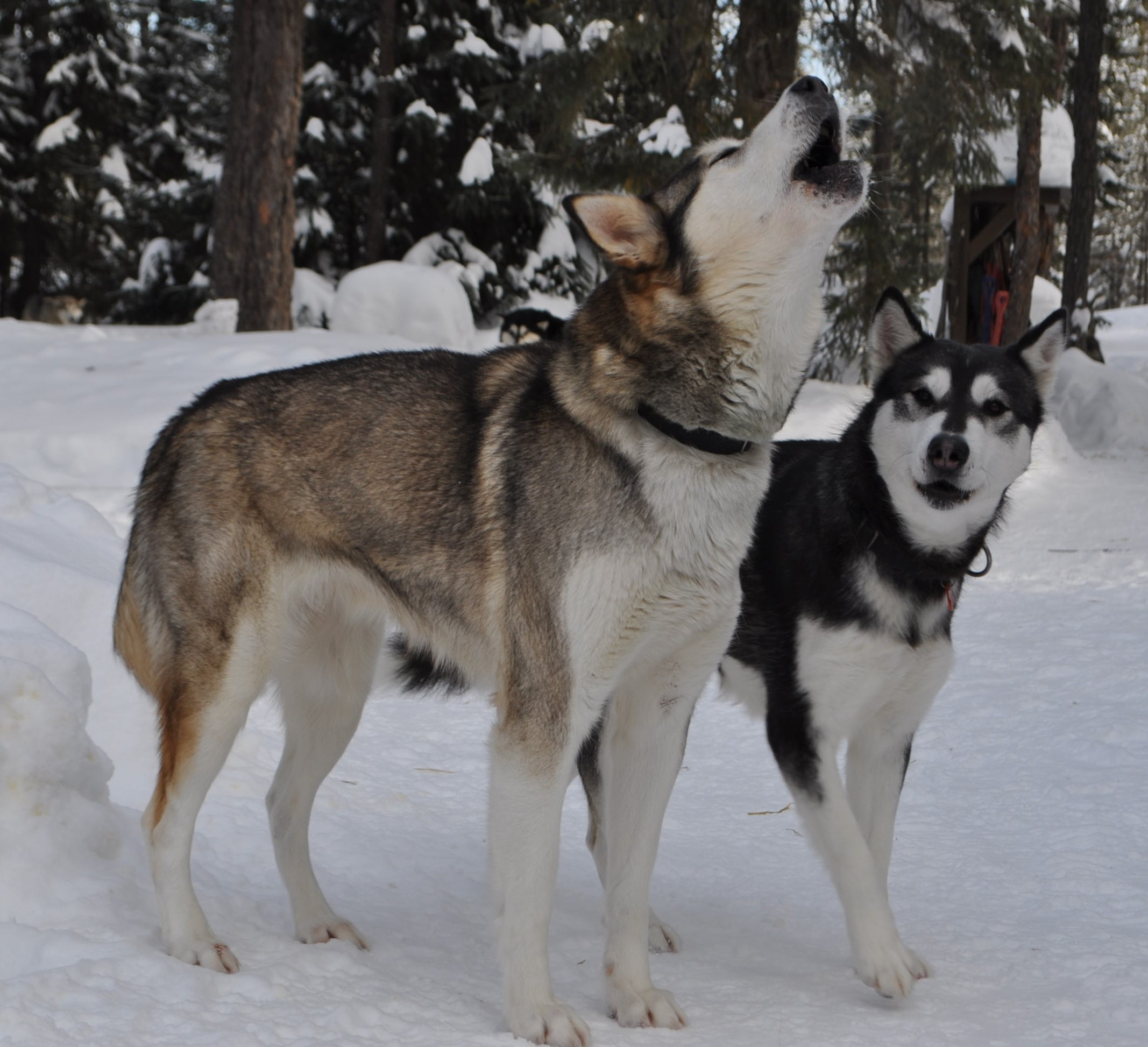 Nathalie Roy & Pierre Thibault
St-Amable, Québec, Canada
** the english will follow the french part
Si l'un de nos chiots vous intéresse sérieusement, s.v.p. veuillez vous présenter avant tout en nous écrivant soit par courriel nordiclightmals@gmail.com ou par messagerie privé via notre page Facebook en nous parlant de vous, votre famille, votre maison-terrain-clôture, où vous demeurez, votre travail, vos animaux actuels (si vous en avez), vos activités de plein air et tout ce que vous pouvez nous apprendre sur vous et votre style de vie qui nous démontrera que vous pourriez être une famille parfaite pour l'un de nos Malamutes. Nous aimerions également recevoir des photos de vous, votre maison et le terrain sous différents angles. Par la suite, si vos installations et votre style de vie conviennent aux besoins de nos chiens, nous pourrons discuter plus longuement en personne, vous montrer les certifications en santé des reproducteurs et vous présenter la meute et les futurs parents.
*** Si vous souhaitez continuer la discution par téléphone avant la rencontre (une fois que nous conviendrons que vous pourriez être une famille parfaite pour l'un de nos chiens), il me fera plaisir de fixer un moment qui conviendra à chacun de nous pour que nous puissions nous rejoindre et discuter plus longuement.
*** Veuillez noter que je répondrai SEULEMENT aux messages complets et non aux messages de quelques lignes qui ne m'apprennent rien sur vous. Ce premier contact compte beaucoup dans la sélection des familles que nous approuvons pour nos chiots.

*** Visite de l'élevage sur rendez-vous seulement
** Les familles qui vivent en appartement ne seront pas approuvées. **
_________________________________________________________________________
If you are seriously interested in one of our puppies, please write us by email nordiclightmals@gmail.com or private message on Facebook talking to us about you, your family, your home-backyard-fence, where you live, your job, your current pets (if you have), your outdoor activities and all what you can tell us about you for show us that you could be a perfect family for a one of our Malamutes. If your house-yard and your lifestyle fit the needs of our dogs, then we could discuss this further and meet you for present to you our dogs, the future parents and show you their health certificates.
**** Please note that I can easily read and write english (not perfect) and I can »speak », but my main problem is to understand, I succeed when we meet in person, but it is more difficult for a phone conversation, so for english, I will be please to answer to you by e-mail or Facebook only. Thanks for your understanding.
*** Please, note that I will answer ONLY to complete messages, I will not reply to messages of only few lines that learn me nothing about you. This first contact counts a lot in the selection of families that we approve for our puppi
es.
*** Visit of the kennel only on appointment.
** Families living in apartments will not be approved. **